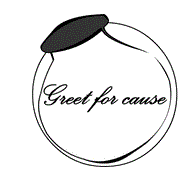 We believe God has given potential to every child and that every child should be given opportunities to discover his real potential. We Greet for Cause know that God wants to use us to accomplish informational redemptive work in this world for children.
For more information just Contact us.
Volunteer with Greet for Cause in the Tharparkar and across Pakistan. With your support, we can achieve our vision of a Pakistan where everyone has a decent place to live.
For more information Contact us
We at Greet for Cause think beggars can't be choosers. You can always play your part by sponsoring a family for one year. The family under you sponsorship will be responsible for following:
Keeping their home clean

Vaccinating their children

Ensuring the children should go to school

Earn that much of income to make them 40% sustainable in one year.

Earn that much to purchase a goat or pay off their debts
For more information Contact us
The people of Tharparkar are looking for your little contribution in fundraising to improve their lifestyle through different projects