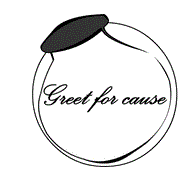 FOOD PROGRAM
Greet for Cause currently focusing Tharparkar district, Pakistan where a majority of Thari residents suffer from an acute shortage of water and food. Moreover, almost every family has suffered the loss of at least one child due to malnutrition and its associated diseases.
We are providing high fiber nutrition food to the deserving families.
4
AGRICULTURE
Communal deep wells are the main source of water for households and livestock, which are mostly brackish. Average depth of well in Tharparkar is 300 ft. Greet for Cause is working on environment friendly, low cost alternate solutions to start Agriculture in drought effected areas..
ENERGY
We at Greet for Cause is working day and night to create clean energy opportunities for the Tharparkar people.
2
WOMEN
EMPOWERMENT
88% households in Tharparkar has zero monthly income. Greet for Cause is providing earning opportunities to the women of these families by providing them sewing machines. Due to this families have started earning USD 30 per month.
LIVESTOCK
Livestock is one of the lifeline for Tharparkar. We at Greet for Cause is actively supporting the same. For this we have distributed livestock to the villagers which is playing important role in their socioeconomic growth. .
EDUCATION
Education is vital part of every society in the world. Greet for Cause is working on strengthen the current education system by linking well establish institutes to provide them new text books and copies.
Under the project ACTIVATE we have established a Vocational Training Center along with Girls Primary School
HEALTH
In Tharparkar cost of travel to nearest health facility is between USD 10 – 40 with the travel time of 2– 4 hours. Greet for Cause is instrumental in providing basic health needs based on the data collected in our field visits
WATER
Greet for Cause Foundation is instrumental in providing clean water in the wast desert of Tharparkar.